Product Care
Laneh products are handcrafted pieces made by the loving hands of artisans with centuries-old knowledge. They are not mere things, but meaningful treasures that are meant to last years, even decades to come. Providing them with the proper care and maintenance can make all the difference in preserving their appearance and ensuring their longevity.
Let us help you on your journey with these tips on how to best care for your Laneh items so that you can pass them on to your grandchildren and keep them in your family for generations to come.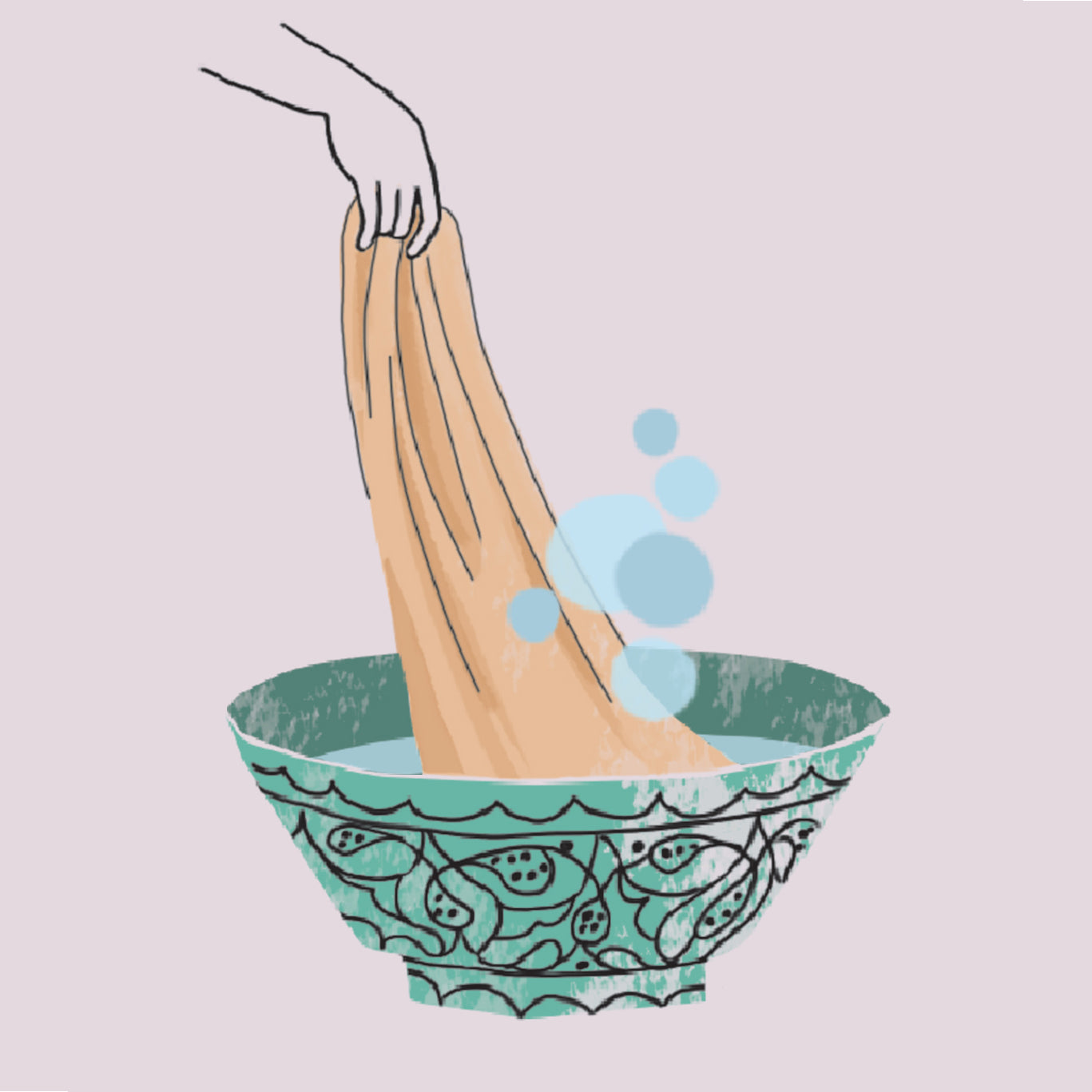 Follow our guidance
Our product care instructions are written in collaboration with our artisan partners who have inherited thousands of years of wisdom. Beyond their know-how, we also meticulously test our products according to the highest quality standards. Tap into our collective wisdom by always following the care instructions included with the specific product. We also recommend you look out for our care tags and keep them close by as reference.
Use your intuition
Our grandmothers didn't need care instructions and yet they managed to preserve and maintain their things for a long time. Channel your inner grandmother by using your intuition when caring for your Laneh items. Practice good judgment by using natural soaps and avoid harsh chemicals whenever possible to wash your gently hand-crafted pieces. Knowing about the materials and techniques used to make a product are also helpful indicators of how to treat them. Be sure to read the specifications written for each product on our website. Send us an email if you are unsure.
Care and repair
The real journey behind sustainable shopping begins after you take your products home. Act sustainably by providing proper care and choosing to repair your things instead of discarding them. Stay tuned for our repair guide, coming soon. In the meantime, should you need advice on how to repair your Laneh products send us a note at info@laneh.co.