Zee Cushion - Limited Edition
Regular price
Sale price
220
Unit price
per
50%
Sold out
This one-of-a-kind masterpiece draws inspiration from the necklines of tribal Baluchi women costumes. It is crafted using a special needlework technique called "javak," which is the most labor intensive out of all the Baluchi embroidery stitches. At first, a grid is embroidered covering the entire surface of the piece, counting every single weave of the fabric. The result will look like a bee-hive. Afterwards contrasting colors are layered on top to fill up the empty spaces. Two or three layers later, not a single trace of the fabric's surface can be seen. It takes one master artisan three weeks to craft this piece of art.
Share
Care

Dry clean or spot clean with damp cloth.
Materials

Front: 100% cotton fabric embroidered with acrylic and viscose yarns; Back: 100% silk; European duck feather filling.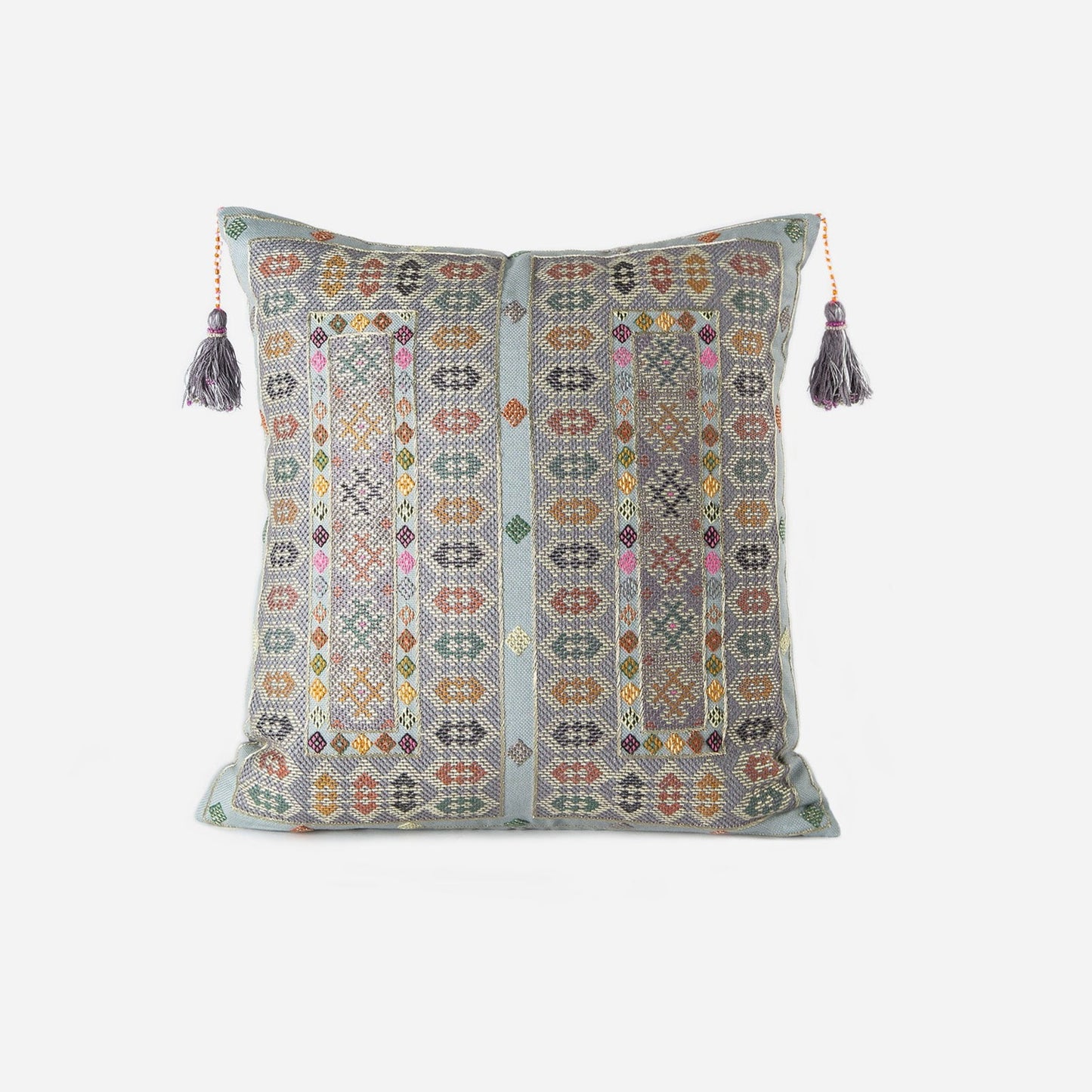 Crafting heirloom pieces
memorable products that will last years, even decades, to come. In achieving this aim, raw materials and design are the magic ingredients. That's why we spend months sourcing materials and scouting reliable artisan partners. We go deep in our study of traditional techniques, folk art, motifs, and inspirations in order to uncover their inner meanings and create new designs that are both contemporary and authentic at the same time.